The common enigma today that most automotive manufacturers and customers face is a quality inspection. Traditional inspection at the end of a procedure is very troublesome for an item with hundreds or thousands of parts.
Digital Inspections are a great place to start your digital journey. That's why we need digital inspection software to mitigate or eliminate the errors and provide the right quality solution for the business.
Let's look into the challenges and solutions of Digital Quality inspection using Geomagic Control X
When an automotive industry manufactures a part, they prepare CAD drawings and prepare mold to duplicate the part for mass production. One such interesting project came to PRECISE3DM. The customer manufactured the pillion holder/rear seat handle part and prepared a CAD file for it. He wants to do quality inspection but does not have any software or scanner. To make matters even more challenging, he wanted everything together in one master file for analysis, so he can work with an enormous amount of data simultaneously.
Traditional inspection methods add manual jobs and do not have continuity over the inspection phase. It is not user friendly, and it is difficult to capture every detail of the part. We can measure and compare the results of the entire part using a digital inspection software that accurately pinpoints trouble spots.
Geomagic Control X, a 3D inspection reverse engineering software gives simple and powerful inspection capabilities leading to better decision making, improved efficiency for inspection workflows. It focuses on making the inspection process easier, allowing access to everyone who takes part in the inspection process.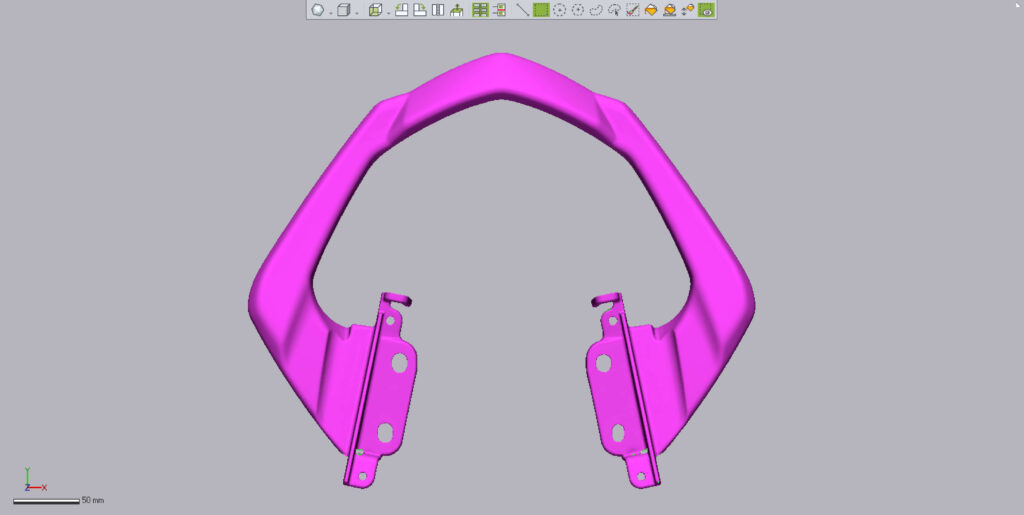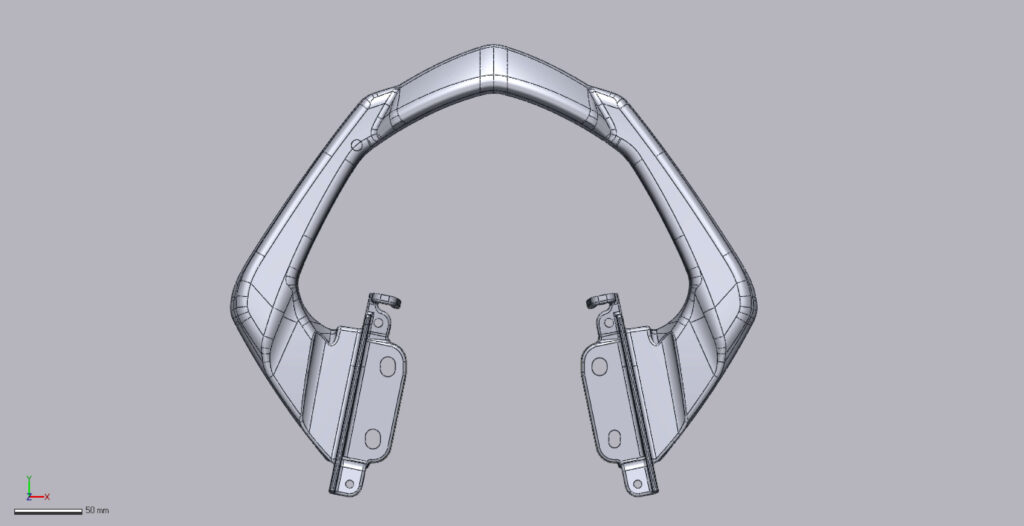 The customer has already given us the part and the CAD data. Our aim is to scan the part using a 3D scanner and compare the scan data with the given CAD file and prepare the digital inspection report. This is a medium size object so we can use GOM ATOS 3D scanner with non-contact structured blue light technology.
Clean the pillion holder part before spraying

Apply to spray on the part to be scanned by Gom Atos scanner

Place the target points stickers on the part to be scanned as a reference point. With the help of Gom Atos compact 3D scanner, scan the pillion holder part.

Start the mesh conversion and post processing of the part. Convert this data into .stl format

 

Import the scan data and CAD data in the Geomagic Control X reverse engineering software

Use initial alignment feature to align scan and CAD data

Use the 3D compare feature to compare scan data against CAD data by applying respective tolerance value

Use comparison point feature to compare the deviation and color map bar

Capture some views for the report. Use multiple 2D compare features to create multiple sections for 2D and compare the 2D feature for deviations.

Use linear dimension feature to compare the deviation in dimension

Finally, the inspection report is generated in the pdf format.



Digitize and analyze the part within a short period with Gom Atos 3D scanner. It can scan, probe and track the part in a single system. It provides benchmark level quality in terms of accuracy, sharpness and completeness.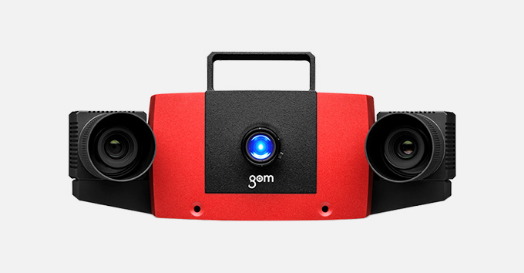 Geomagic Control X works with any 3D scanner and portable CMM for all inspection needs. Control X includes all we need in a professional 3D inspection platform. It converts difficult to understand information so it's easy to comprehend.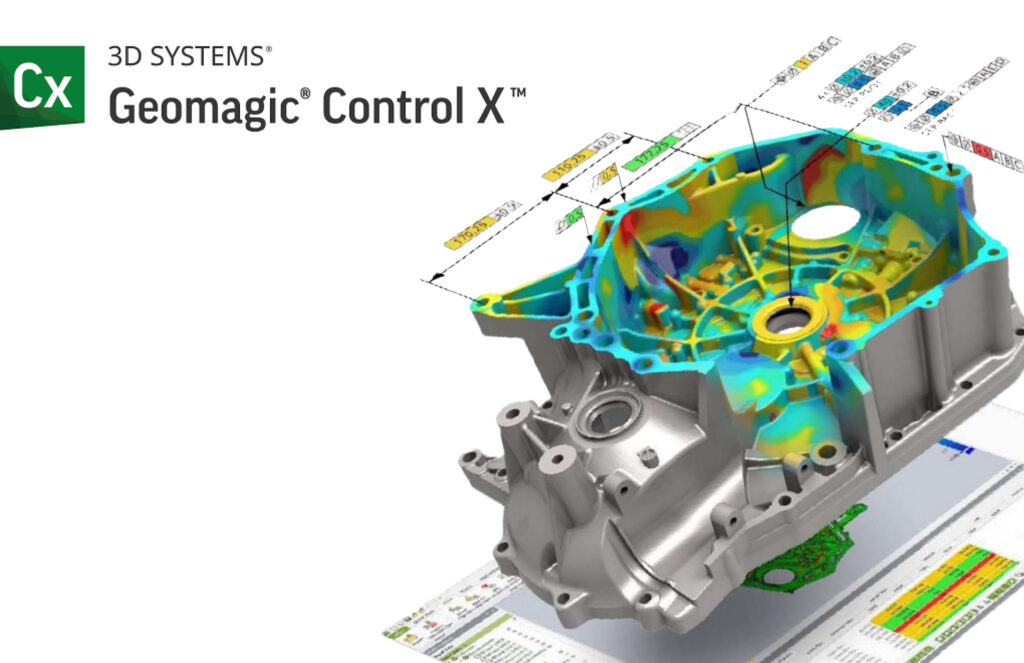 Digital inspection methods proven to be the best for quality control as it reduces manual work and saves time. With the help of Geomagic Control X we can inspect additional parts with a few clicks–or no clicks at all
With standardised digital reporting and structured data,  we can adopt faster and accurate inspection reporting. At PRECISE3DM, our team with excellent expertise scans the parts and compares the scan against CAD data to provide a custom made inspection report promptly.