For Design engineers looking for better ways to model based on the 3d Scans in the Solidworks environment
Geomagic for SOLIDWORKS is a software that simplifies the process of 3D reverse engineering by providing a seamless workflow between 3D scanning and SOLIDWORKS, and provides a wide range of tools for editing, modeling, inspecting, and measuring 3D scan data in SolidWorks.
Here are the top 7 key features that you need to know when buying Geomagic for SolidWorks:
3D scan alignment: GFSW software can be used to align and register multiple scans or mesh files, making it easier to create watertight mesh 3D models for reverse engineering in Solidworks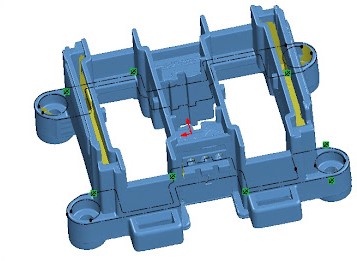 Point cloud and mesh editing: Geomagic for SolidWorks allows users to edit point clouds and meshes directly in SolidWorks, allowing for efficient and accurate design and reverse engineering of parts and assemblies.

Automatic feature recognition: The software can automatically identify and extract features by smart selection and region segmentation such as extrude, revolve, cylinder, and other common design elements, making it easier to create accurate 3D models.
Direct Parametric modeling: Geomagic for SolidWorks allows users to create history-based solid models using 3d scan data as a reference that can be anytime edited during or at the end of the modeling process by accessing the sketch.
Surface modeling: Geomagic for SolidWorks includes advanced surface modeling tools, such as surface features extraction on 3d mesh files, and auto NURBS surface, that can be used to create complicated cad models from scan data in Solidworks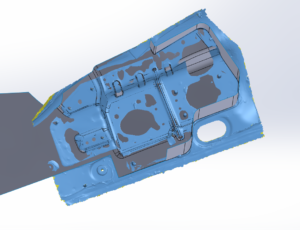 Hybrid modeling:  Design & Integrate Nurbs modeling technic for organically shaped scans  and parametric modeling for prismatic shaped scans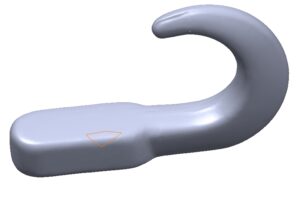 3D Deviation: Simple deviation analysis tool compares between mesh object and CAD object at any time or end of the design process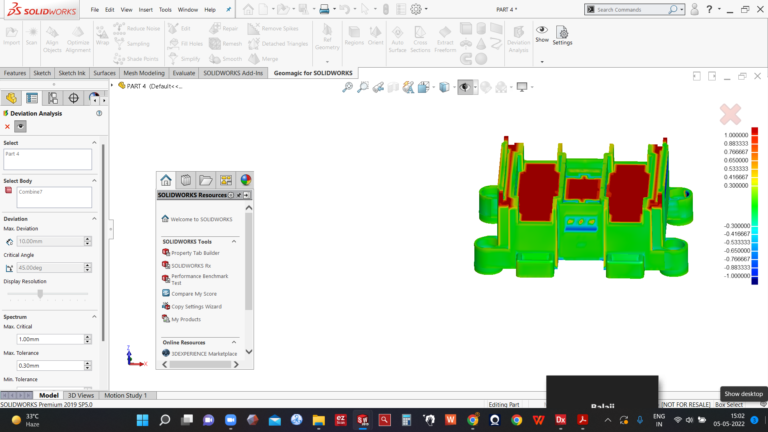 Geomagic for SolidWorks is completely fully integrated with SolidWorks, enabling users to operate two programs simultaneously and benefit from their individual strengths.
Overall, Geomagic for SOLIDWORKS is a powerful tool that can help mechanical design engineers to simplify and streamline the process of 3D reverse engineering, allowing them to create accurate and fully editable digital models based on 3D scans in a Solidworks environment. This can save time and effort, improve the accuracy of the final model, and ultimately lead to better design and quality of the products.
We Precise3DM is a gold partner of Oqton Products, authorized to sell support end customers who want to procure Geomagic FOR SOLIDWORKS software in India – do contact us at for the live demo & Free benchmarking for your 3D scans