"Education is a passport to the future, for tomorrow belongs to those who prepare for it today."
~ Malcolm X
Education is a journey which teaches us the art of living, not just the livelihood. It helps us discover ourselves and makes us learn how to build our life within the prevalent conditions. Thus, education is not merely learning of facts but is to train our mind to think. Educational Institutions must provide opportunities to each and every individual to learn through experience and develop critical thinking and problem solving skills as Educational Institutions are the nexus between industry and students.
The ushering in of Industry 4.0 has proliferated the growth of Digital Manufacturing technologies across diverse industry verticals, including FMCG, automotive, healthcare, aerospace, defence, and more. These technologie facilitate rapid prototyping and shorter lifecycle of products. As a result, it is now possible for OEMs to launch product variants with a gap of shorter intervals. Broadly, product variants are increasing and their lifecycles are becoming shorter and shorter. This trend has put the R&D teams under pressure to embrace Digital Manufacturing technologies quickly and apply the learnings efficiently and effectively to keep developing product variants and within short intervals. Consequently, this has created a huge demand for industry-ready graduates with the right skillset and mindset as these graduates will become leaders of tomorrow.
In the wake of this demand from industry, most of India's premier institutions have set-up Digital Manufacturing Labs (DML) to inculcate critical thinking and problem solving skills through experiential learning. The DML ecosystem also inculcates a positive learning attitude and promotes a culture of innovation and continuous improvement. They are like a playground for aspiring engineers, architects and product designers.
Precise3DM has successfully installed many 3D scanners for Educational Institutions like IIT Hyderabad, Ramaiah Institute of Technology, GLA University, DKTE Society's Textile & Engineering Institute, Poornima University, Marathwada Institute of Technology and more. They have benefited greatly from the advantages of post 3d scanning applications such as 3D Reverse Engineering and Inspection. The recent partnership between Precise3DM and 3DSYSTEMS, Precise3DM has now become a one-stop solution for the entire digital manufacturing lab. We help you upgrade with the game of technology!
Precise3DM's Digital Manufacturing Lab Set-Up for Engineering and Technical Education
Our digital manufacturing lab enables a student to design, prototype, and directly produce the end product in this lab environment, without making any tools or moulds. The DML also allows students to 3D Scan and start the design based on the existing object or product and 3d print the same. One can also 3d inspect in this lab using digital inspection software after the 3D Scanning of the 3D Printed part.
Lab Equipments and related Software
Professional 3D Scanner for capturing complex objects

A digital reverse engineering software to convert 3D Scanned objects to CAD models

A low-volume production 3D printer to convert scanned files into hands-on, tangible models

3D Metrology software to ensure the quality of your end products
You might now wonder … How do the above four elements of the DML ecosystem interact with one another and what is the significance of each element? Read along for answers.

As depicted in the image above, a desired object is scanned using a professional 3D scanner and the output of this 3D Scanner is fed into a 3D Reverse Engineering Software to convert 3D scanned objects to CAD models. The CAD models are then fed into a 3D printer to convert scanned files into physical models. These physical models are then checked for dimensional quality with the help of a 3D Metrology software. Based on the digital inspection report from the 3D Metrology software, changes are made in the CAD model using the 3D Reverse Engineering software and then 3D printed again.
Having understood the above workflow, let's get into the model details of each of these elements!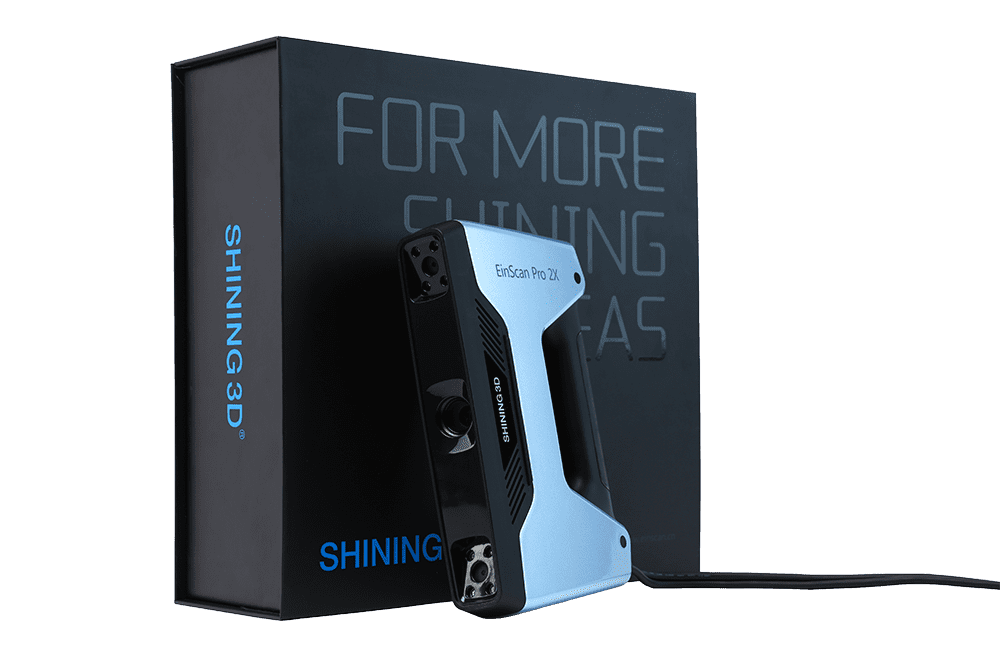 This is the model name of the professional 3D Scanner provided by Precise 3DM as part of the DML ecosystem. It is a truly portable and versatile multifunction 3d scanner for industrial and commercial usage. The full kit contains an EinScan-Pro 2X Handheld 3D Scanner, one tripod to enable fixed scanning, a turntable for automated small object scanning and a texture camera to get a full-colour texture with geometry. These add-ons enhance the versatility of EinScan Pro 2X to give you an amazing scanning experience. It is the ideal scanning solution for small to medium, and large objects, Read an exclusive blog Multifunctional scanner einscan pro 2X on the multifunctional advantage of EinScan Pro.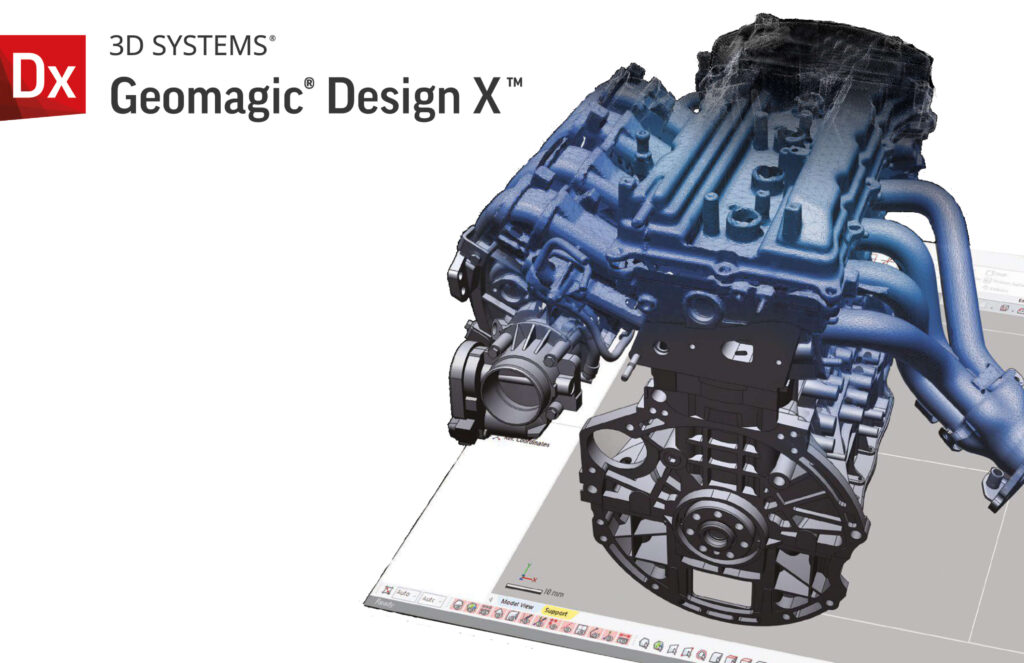 This is the model name of the 3D Reverse Engineering Software provided by PRECISE3DM as part of the DML ecosystem. Geomagic Design X is the leading software dedicated to Digital Reverse Engineering applications. Its comprehensive features enable CAD designers and 3d Experts to use 3D scan as a foundation to create history-based design intent and an accurate as-built CAD and NURBS surfaces. Design X can import over 60 file-formats, including point cloud, polygons, and CAD. It can export output data in neutral CAD (Iges , step , sat, PS) or polygon formats. The Live Transfer tool supports the export of history-based CAD data to native CAD programs.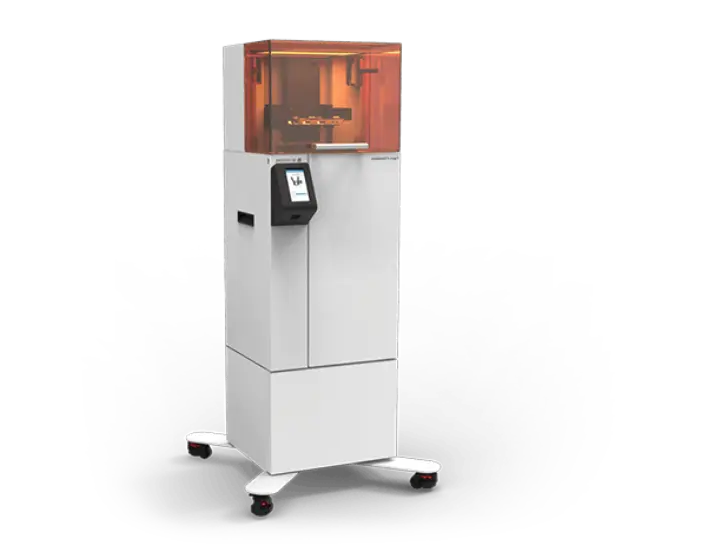 This is the model name of the low-volume production 3D printer provided by Precise 3DM as part of the DML ecosystem. Figure-4 produces the end parts directly from the CAD model using Digital Light Processing (DLP) technology. It can be used for functional prototyping, direct production of end-use parts, moulding and casting, rigid and durable thermoplastic-like behaviours, rubber-like, castable, heat resistant, and biocompatible capable materials.
It enables the end user to start using the 3D printed part from the same day and promises Six Sigma quality and repeatability.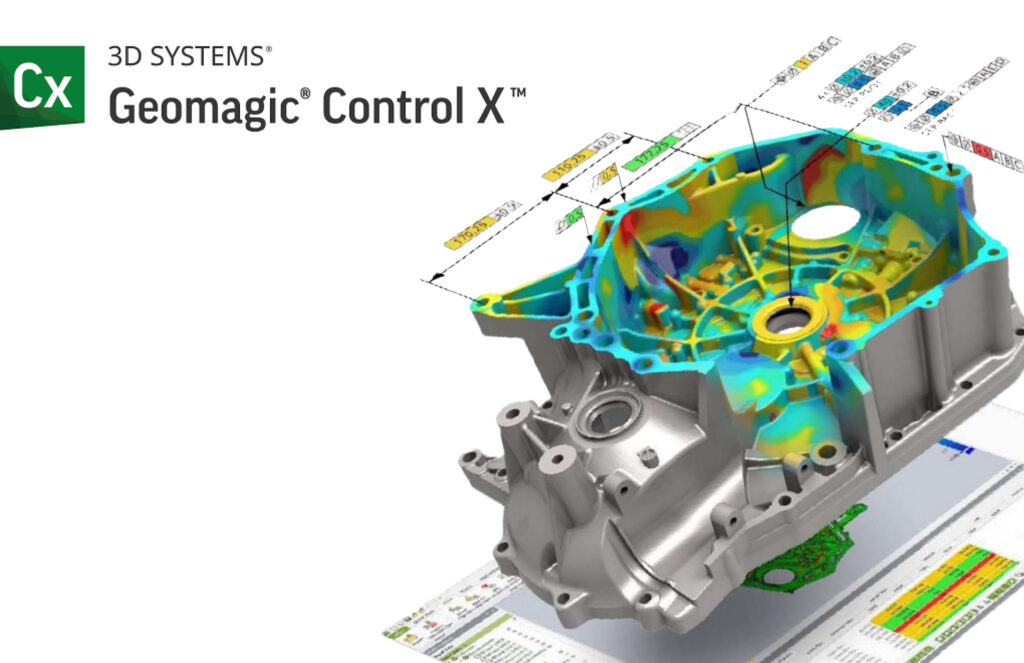 This is the model name of the 3D Metrology software provided by Precise 3DM as part of the DML ecosystem. Geomagic Control X is a fully-featured software inspection solution that allows users to work with 3D measured data. It provides superior data handling, calculation accuracy and speed via a seamless interface. GD & T can be implemented in this software.
A fully air-conditioned room with a minimum space of 600 sq ft is needed to place all these software and printer packages
How about a demo at your institute? We can visit your institute to demonstrate the benefits of setting-up a Digital Manufacturing Lab in an Educational Institution and explain the process and prerequisites in detail. Schedule an onsite or online demo with us now by clicking on the 'Book Now' button below and our executives will get in touch with you real soon. You may also get in touch with us on our toll free number – 1800 202 0036
Precise 3DM is one of the most trusted 3D Scanner distributors in India. We provide Multifunctional 3D Scanners, Handheld Metrology 3D Scanners, Desktop Scanners and long range 3D scanners. Not only do we sell 3D Scanners Pan-India, but we also take care of pre-sales demos and post Sales support of 3D Scanners across the country. We have collaborated with multiple 3D Scanner manufacturers worldwide to bring a curated variety of 3D Scanners to India based on various industrial applications. As an added advantage, we are also an authorised distributor/reseller for Geomagic software in India. Based on industry-based applications, we bundle along with the scanner, the right set of 3D Scanning Software, Digital Reverse Engineering Software, and 3D Inspection Software for each application.