"We are changing the world with technology"
~ Bill Gates
3D Scanners have also become popular for various industrial and personal applications. Whether you want to scan an object at your desk or you want to scan and recreate an old vintage car or scan an entire ship, there are various types of 3D scanners available at your disposal. A popular 3D Scanner is the EinScan Pro 2x. It is known for its versatility, portability and high- precision. Do read about the features of EinScan Pro 2x and its multi-functional advantage in another blog by clicking here.
In this blog, let's get acquainted with the top 5 applications of EinScan Pro 2x applications.
Application 1: Wood Carving

Manually carving wood has some limitations. Repeatability and Scalability come at the cost of time, money and accuracy. Carpenters are also prone to injury using hand tools. As technology got advanced, we also saw the rise of power carving tools and wood carving using CNC Router Machines. For high volume manufacturers, CNC Router Machines are the perfect tool for mass production wood carved item and wooden doors when used with multi-functional 3D Scanner  EinScan Pro 2x. Just scan the desired object to get a 3D mesh model in. stl format and then feed it in the CNC Router Machine to produce as many quantities you want in a short time. This reduces the chances of human error and human injury. After scanning, mesh model can also be modified to enhance or change the organic shape in wood.
Application 2: Educational Purpose

Educational Institutes are the bridge between industry and industry-ready students. Setting up a Digital Manufacturing Lab (DML) in your institute will enable your students to not only learn but also practically experience the world of 3D Scanning and Printing and make them industry-ready. A DML also acts as a catalyst in the fulfilment of the objectives of education as per Bloom's Taxonomy, which states that the six objectives of education are – Knowledge, Comprehension, Application, Analysis, Synthesis and Evaluation.
Since EinScan Pro 2x is apt for all sorts of applications, students studying mechanical engineering can scan a butterfly valve and investigate its 3D CAD model to understand it better. Teachers can also scan complex objects and use their 3D CAD models to teach the internal working of these complex objects in class, thereby leading to an immersive learning experience. Given the good grasping power of students, they can quickly pick up the concepts and apply them in the real world with ease even before they have entered industry. Getting acquainted with the benefits of 3D Scanning is a must for all students aspiring to be engineers, doctors and architects.
3D Scanning and Printing has been in the market for quite some time now and hence, the technology is affordable for educational institutes as well.
Application 3: Research & Development
R&D is the heart of any manufacturing business as it is a business function that gives insights that will help enterprises to survive in the market. Einscan 3d scanner is the perfect tool in any R&D centre. It enables R&D engineers to design, develop, or modify any existing designs by 3d scanning and reverse engineering the same, there is benchmarking team in every R&D centre where 3d scanners are mainly used to benchmark any of aftermarket parts in the competitive environment.
Application 4: Medical Applications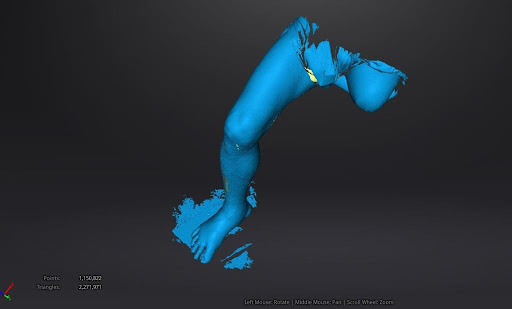 3D scanning technology is a boon to medical application Using EinScan Pro 2x. This 3D scanner uses white light for scanning which is not harmful to human skin to 3d scan any part of the human body parts or entire body scan. These human body 3d scans from Einscan pro 2X is used for design and development of custom medical devices.
Application 5: Toy Industry
There are lot of thought and work that goes behind manufacturing of toys. Product designers in the toy industry generally make realistic prototype model of their idea using clay, wood or other materials. Once the proto model is finalised after a lot of trials and discussions, this prototype is 3d  scanned and converted into a  CAD model for  tool and mould development. The time and effort required for this conversion is enormous and depends on the skill of the designer. 3D Scanners like EinScan Pro 2x can help in overcoming these challenges. Product designers can now relax and sip coffee while a 3D scanner scans the desired object into a 3D CAD model. They can then tweak the model to suit their requirements and then flash it to the manufacturing guys.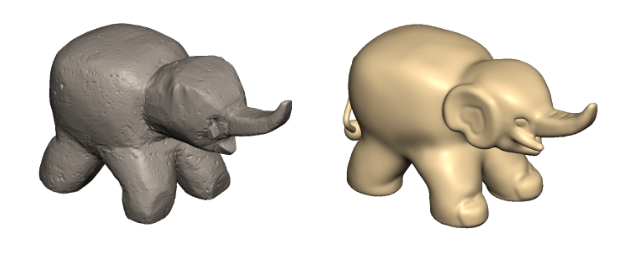 Book a demo for EinScan Pro 2x Multi-functional 3D Scanner
How about a demo at your office? We can visit your office or any other preferred location to give a demonstration of the multi-functional capabilities of Einscan Pro 2x. It is a truly portable and versatile handheld 3D scanner for high precision results. Schedule a demo with us now by clicking on the 'Book Now' button below and our executives will get in touch with you real soon.
Precise 3DM is one of the most trusted 3D Scanner distributors in India. We provide Multifunctional 3D Scanners, Handheld Metrology 3D Scanners, Desktop Scanners and long range 3D scanners. Not only do we sell 3D Scanners Pan-India, but we also take care of pre-sales demos and post Sales support of 3D Scanners across the country. We have collaborated with multiple 3D Scanner manufacturers worldwide to bring a curated variety of 3D Scanners to India based on various industrial applications. As an added advantage, we are also an authorised distributor/reseller for Geomagic software in India. Based on industry-based applications, we bundle along with the scanner, the right set of 3D Scanning Software, Digital Reverse Engineering Software, and 3D Inspection Software for each industrial applications.